Landscape Design Wilson NC
Are you dreaming of a stunning outdoor oasis that reflects your unique style and enhances the beauty of your property in Wilson, NC? Look no further! 
Our expert landscape design services combine creativity, functionality, and sustainability to create breathtaking landscapes that will leave you in awe. 
Get ready to turn your outdoor space into a natural masterpiece with our professional touch.
Customized Garden Designs: Tailored Beauty
Our team specializes in creating personalized garden designs that reflect your unique style and preferences. From colorful flower beds to serene Zen gardens, we work closely with you to understand your vision and transform it into a stunning reality. 
Let us craft a garden oasis that complements your home and brings tranquility to your everyday life.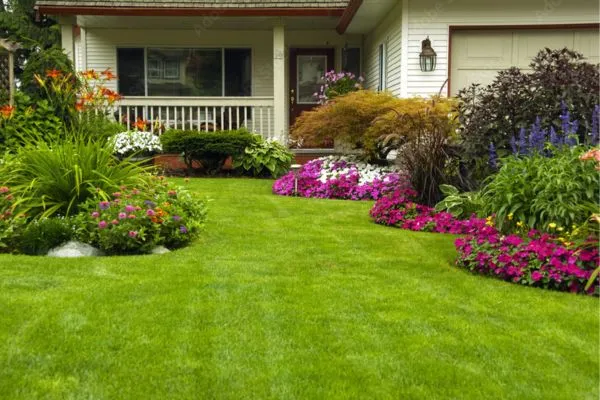 Outdoor Living Space Creation: Extend Your Home
Expand your living space beyond the four walls by entrusting us with the creation of captivating outdoor areas. Imagine lounging on a beautifully crafted patio while surrounded by lush greenery or hosting memorable gatherings on an elegant deck specially designed for entertainment purposes. 
Our expertise lies in seamlessly blending functionality and aesthetics to create versatile spaces that enrich both daily routines and special occasions.
Hardscape Installation: Paths That Inspire
Enhance the beauty and functionality of your landscape with our hardscape installation services. We specialize in constructing durable pathways such as patios, walkways, and driveways that not only connect different areas but also add character to your outdoor environment. 
Using quality materials combined with skilled craftsmanship ensures long-lasting structures that withstand time while making every step an inspiring experience.
Plant Selection and Installation: Nature's Touch
Choosing the right plants is crucial for achieving a thriving landscape design. With our deep knowledge of local flora suited for Wilson's climate conditions, we carefully select plants that will flourish year-round while enhancing the overall appeal of your property. 
Our team handles everything from sourcing high-quality plants to ensuring proper planting techniques – allowing nature's touch to blend seamlessly into every corner of your outdoor haven.
From customized garden designs to hardscape installations and expert plant selection, our comprehensive landscape design services will transform your outdoor space into a captivating haven that you'll enjoy for years to come. For more information check our lawn care service in Wilson NC.
Why Choose Us for Wilson, NC Landscaping
When it comes to landscape design in Wilson, NC, we stand out from the competition. 
With our years of experience serving residents and a highly skilled team specializing in horticulture and landscaping in Wilson NC, we are your go-to choice for transforming outdoor spaces into breathtaking landscapes.
Our Approach to Landscape Design
Creativity: Unleashing the Beauty Within
Our team of talented designers possesses an innate ability to unleash the hidden potential within any outdoor area. We believe that every landscape has its character and story waiting to be told. 
With a keen eye for aesthetics, we carefully craft designs that capture your vision while harmonizing with the natural surroundings of Wilson, NC.
Functionality: Creating Spaces That Work for You
We firmly believe that a beautiful landscape should also serve practical purposes. Whether you desire serene garden retreats or vibrant spaces for entertaining guests, our designs are meticulously planned with functionality in mind. 
From strategically placed seating areas to efficient traffic flow patterns, we ensure that every corner of your outdoor space is optimized for maximum usability.
Sustainability: Nurturing Nature's Balance
As responsible stewards of the environment, we prioritize sustainable landscaping practices in all our projects. Through thoughtful plant selection and water-wise irrigation systems, we create landscapes that thrive without placing unnecessary strain on precious resources. 
Our commitment to sustainability goes hand-in-hand with preserving Wilson's natural beauty for generations to come.
With our approach rooted in creativity, functionality, and sustainability; we guarantee landscapes designed specifically tailored to your desires while respecting nature's delicate balance. 
Trust us to transform your outdoor space into a sanctuary where you can relax and connect with nature like never before!
Contact Us for Greenville, NC Landscaping
If you have any questions or need further details about our LANDSCAPING services, our friendly team is just a phone call away. You can reach us at [252-297-8555] during our business hours. 
We are more than happy to provide you with all the information you need to make an informed decision.
To get in touch with our friendly staff, simply give us a call at 252-297-8555 or send an email to admin@www.topdogslandscape.com
Experience the magic of a beautifully designed landscape that combines creativity, functionality, and sustainability. Our skilled team is here to turn your outdoor dreams into reality. 
Enhance your property's beauty while creating functional spaces that bring joy and tranquility to your everyday life. Contact us now for a remarkable transformation!