LANDSCAPING SERVICES IN GRIFTON, NC
Professional landscaper in Grifton, NC
Welcome to the world of exceptional landscaping services in Grifton, NC! At Landscaping GRIFTON NC, we understand the significant impact a well-designed outdoor space can have on your property.
Our expert team is dedicated to transforming your landscape into a beautiful and functional haven that will leave you mesmerized. Get ready to experience the magic of professional landscaping!
Benefits of Landscaping In Grifton NC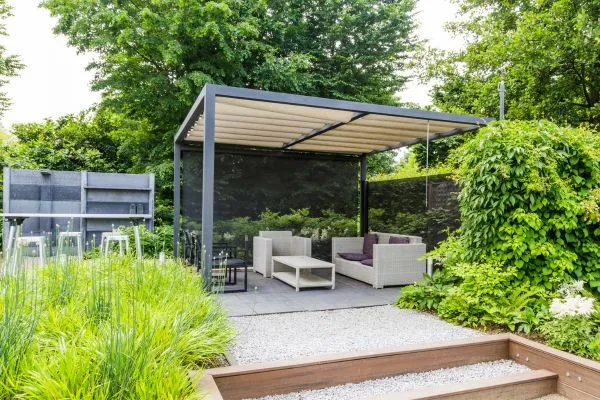 A well-designed landscape has the power to instantly enhance the overall aesthetic appeal of your property. It creates an inviting first impression, making your home stand out in the neighborhood. 
With carefully chosen plants, proper sod installation, hardscape features, and a cohesive design, your landscape becomes a captivating extension of your living space.
Increasing Property Value
For businesses in Winterville, we offer specialized pressure washing solutions tailored to meet your unique needs. Whether it's storefronts, parking lots, warehouses, or other commercial spaces, our experienced team has got you covered. We understand the importance of minimizing disruptions to your daily operations; therefore, we provide flexible scheduling options for the utmost convenience.
Proper landscaping design contributes to environmental sustainability by offering several key benefits:
Reduced Erosion:

Strategically placed trees, shrubs, and ground cover plants help prevent soil erosion by holding it in place during heavy rains.

Improved Air Quality:

Trees absorb carbon dioxide and release oxygen as part of photosynthesis, contributing to cleaner air for everyone.

Temperature Regulation:

Well-placed trees provide shade during hot summer months, reducing energy consumption needed for cooling homes.

Water Conservation:

Implementing efficient irrigation systems and choosing drought-tolerant plants helps conserve water resources.
By understanding these environmental benefits, you can see how lawn care positively impacts both personal enjoyment and our planet's well-being. 
Why Choose Us for landscaping GRIFTON NC
When it comes to landscaping services in Grifton, NC, choosing the right team can make all the difference. At Top Dogs Landscape we take pride in offering exceptional services that set us apart from the rest.
Ready to transform your property? Have questions or need more information about our services? We're here to help!
Phone: Call us at phone number (252-297-8555) to speak directly with one of our friendly team members. We are available during business hours and happy to assist you.
Email:

Send us an email at (admin@www.topdogslandscape.com). Feel free to share any inquiries or specific requirements you have, and we'll get back to you promptly.
Take advantage of our offer for a free consultation. If you're looking for Grifton NC Landscapers, our experienced professionals will assess your needs and provide personalized recommendations tailored specifically to your priority.
TopDogsLandscape is your ultimate destination for exceptional landscaping services in Grifton. With our experienced team, customized designs, and attention to detail, we create breathtaking landscapes that enhance curb appeal and increase property value. Contact us today to embark on a transformative journey for your outdoor space!