Lawn care and lawn mowing service Wilson NC
Looking for top-notch lawn care and lawn mowing services in Wilson, NC? Look no further! Our expert team is here to transform your outdoor space into a stunning oasis. 
With our precise cutting techniques, tailored fertilization methods, and effective weed control solutions, we ensure lush green lawns that will make your neighbors envious. Get ready to enjoy a beautiful yard without the hassle.
Range of Services Offered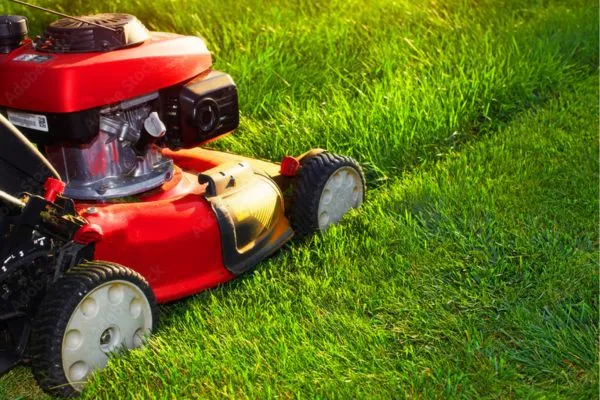 Lawn Mowing: Keeping Your Lawn in Top Shape
Regular mowing plays a vital role in maintaining a healthy lawn. 
Not only does it control the height of the grass, but it also promotes even growth and prevents weed infestation. 
Our team utilizes precise cutting techniques and professional-grade equipment to give your lawn the perfect trim it deserves.
Lawn Fertilization: Nourishing Your Grass for Lush Greenery
Proper fertilization is essential for achieving lush green grass. Through our tailored approach, we take into account soil analysis results and seasonal needs to determine the ideal blend of nutrients required by your lawn. 
Our expert team ensures that every inch receives proper nourishment, resulting in vibrant and resilient turf.
With our expertise and knowledge about local conditions in Wilson, NC, you can trust us to provide effective solutions that cater specifically to the needs of your lawn.
Maintaining a beautiful yard requires more than just regular mowing; it demands attention to detail and an understanding of what makes each blade thrive. That's where we come in — delivering exceptional service backed by industry-leading knowledge.
When it comes to lawn care and mowing services in Wilson, NC, we stand out from the rest. 
Here's why you should choose us for all your lawn maintenance needs.
Contact Us for Greenville, NC Landscaping
If you have any questions or need further details about our lawn care services, our friendly team is just a phone call away. You can reach us at [252-297-8555] during our business hours. We are more than happy to provide you with all the information you need to make an informed decision.
To get in touch with our friendly staff, simply give us a call at 252-297-8555 or send an email to admin@www.topdogslandscape.com
In Wilson, NC, our lawn care and mowing services are the key to achieving a picture-perfect yard. With our expertise and commitment to quality, we transform ordinary lawns into extraordinary landscapes. 
Say goodbye to the hassle of maintenance and hello to the lush greenery that will make your neighbors envious. Trust us for all your lawn care needs today!