LANDSCAPING SERVICES IN BETHEL NC
Professional Landscaper In Bethel, NC
Welcome to our Landscaping services in Bethel, North Carolina! Our expert team is here to transform your outdoor space into a stunning oasis that you can truly enjoy.
From custom landscape designs to lawn care maintenance and hardscape construction, we have the skills and creativity to bring your vision to life. Get ready for an exceptional landscaping experience right in your own backyard!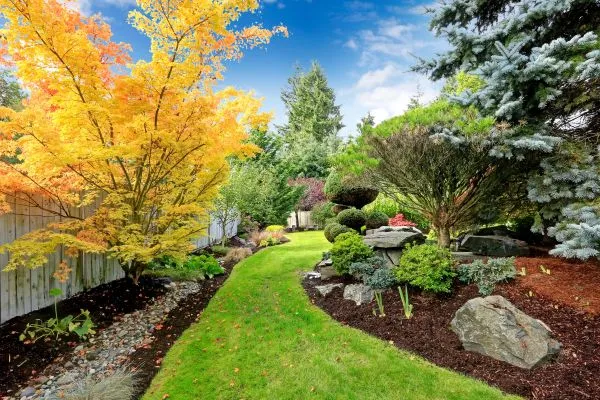 Collaborate with our experts in designing a unique and personalized landscape that suits your style and requirements. We believe in creating outdoor spaces that reflect your vision. 
Our team will work closely with you to understand your preferences and incorporate elements such as hardscaping, plant selection, lighting, irrigation systems, and more.
Keep your lawn healthy and vibrant throughout the year with regular lawn care services in Bethel NC. Our skilled professionals will handle tasks like mowing, edging, fertilization, weed control, and more. With our comprehensive lawn care program, you can enjoy a pristine lawn without any hassle.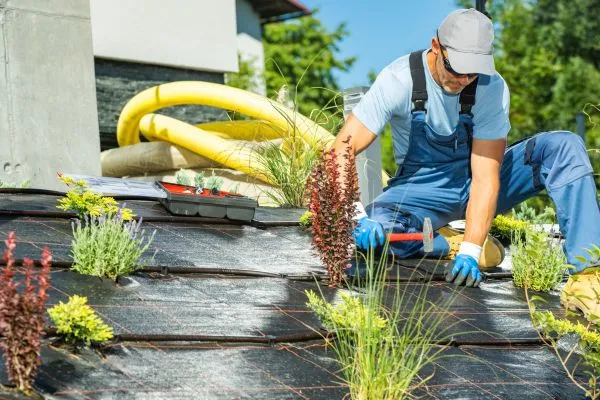 Enhance the beauty of your property by adding new plants or flowers that complement the overall design while considering local climate conditions.
Whether you want to create colorful flower beds or install shrubs for privacy screening, our team has the expertise to select and install the perfect plants for your landscape.
Create functional spaces for entertaining or relaxation with features like patios, walkways, retaining walls, fire pits/fireplaces,and water features. 
Our hardscape construction services are designed to transform ordinary outdoor areas into inviting gathering spots where you can create lasting memories.
Install efficient irrigation systems tailored to match the needs of different areas within your landscape ensuring optimal water usage with property cleaning service. Proper watering is essential for maintaining a healthy landscape; therefore we utilize advanced techniques in irrigation system installation to ensure proper coverage while conserving water resources.
Illuminate your outdoor space even after sunset with strategically placed lighting fixtures that enhance safety while showcasing key elements of your landscape design at night. 
From pathway lighting to accent lights highlighting focal points, our outdoor lighting solutions will create a mesmerizing ambiance for your evenings.
Choose Landscaping Bethel NC for all your landscaping needs and let us bring your outdoor vision to life. Our dedicated team is committed to delivering exceptional service and creating landscapes that surpass expectations.
At Landscaping Bethel NC, we take pride in offering exceptional services that set us apart from the competition. Here's why you should choose us for all your landscaping needs:
Benefits of Professional Landscaping Services
A well-maintained landscape significantly enhances the value and curb appeal of your property. Our team of experts will design and maintain your landscape to create an inviting first impression for potential buyers or visitors. 
A beautiful and well-kept outdoor space can attract attention, increase buyer interest, and ultimately lead to a higher resale value.
Enjoy a beautiful outdoor space that provides a tranquil retreat for relaxation and entertainment. 
With our expertly designed landscapes, you'll have the perfect setting for hosting gatherings with family and friends or simply unwinding after a long day. 
From cozy seating areas to lush gardens, we'll create an oasis where you can escape from the stresses of everyday life.
Properly designed landscapes contribute to cleaner air, water conservation, and overall ecological balance. The strategic placement of trees and plants helps filter pollutants from the air while providing shade that reduces energy consumption during hot summers. 
Additionally, efficient irrigation systems minimize water waste by delivering just the right amount needed for optimal plant health.
By choosing professional landscaping services from Landscaping Bethel NC, you not only enhance your property's aesthetics but also contribute positively towards environmental sustainability.
Investing in professional landscaping is more than just improving the appearance of your outdoor space – it's an investment in enhancing your quality of life while making positive contributions to both your property value and the environment.
If you have any questions or need further details about our LANDSCAPING services, our friendly team is just a phone call away. You can reach us at [252-297-8555] during our business hours. 
We are more than happy to provide you with all the information you need to make an informed decision.
To get in touch with our friendly staff, simply give us a call at 252-297-8555 or send an email to admin@www.topdogslandscape.com
Transform your outdoor space into a captivating oasis with Landscaping Bethel NC. Our expert team of landscapers is dedicated to creating stunning landscapes that enhance the beauty and value of your property. 
From custom designs to meticulous maintenance, we have the skills and creativity to bring your vision to life. Experience exceptional landscaping services that will leave you in awe!