Property Clean Up BETHEL NC
Are you looking for professional property clean-up services in Bethel, NC? Look no further! Our team of experts is here to transform your outdoor space into a pristine and inviting haven.
From lawn maintenance to tree care and junk removal, we've got you covered. Get ready to fall in love with your property all over again!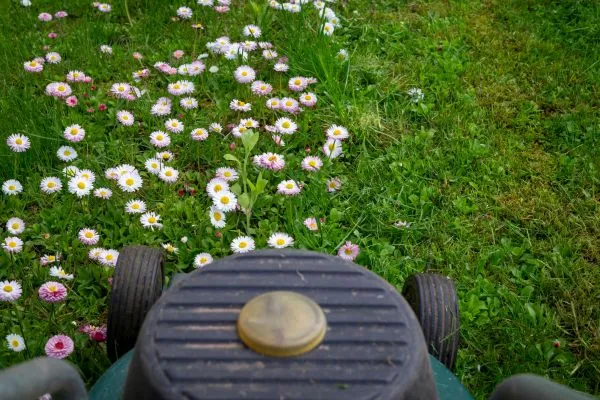 Keep your lawn looking pristine with our comprehensive lawn care services in Bethel NC. We offer mowing, edging, and trimming to ensure that every blade of grass is perfectly manicured. Additionally, our weed control and fertilization techniques promote healthy grass growth, giving you a vibrant and lush green lawn.
Enhance the beauty of your landscape by entrusting us with your tree and shrub care needs. Our skilled team specializes in pruning, shaping, and removal of trees or shrubs that might be hindering the overall aesthetics of your property. 
We also provide expert planting services to add new trees or shrubs that enhance the visual appeal of your outdoor space.
Maintaining a tidy appearance during autumn can be challenging due to fallen leaves. Our efficient leaf removal service ensures that no trace of debris remains on your property. 
With proper disposal or composting methods in place, we minimize environmental impact while keeping your surroundings clean.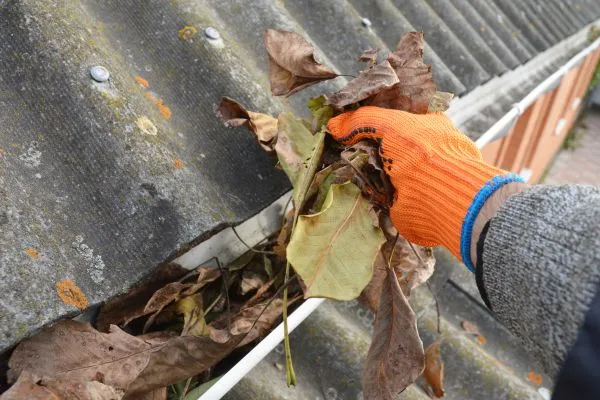 Prevent water damage and maintain proper drainage with our thorough gutter cleaning service. We remove debris such as leaves, twigs, and dirt from gutters using effective techniques. 
By ensuring clear pathways for water flow, we help protect the integrity of your property's foundation.
Cluttered spaces can hinder the beauty and functionality of any property. Our responsible junk removal service takes care of unwanted items cluttering up your space. Whenever possible, we employ eco-friendly practices through recycling or donation options for a sustainable approach.
Check our property clean up service in Bethel NC.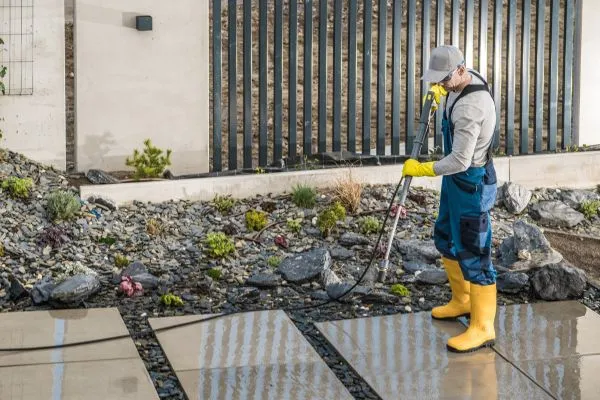 Restore various surfaces like driveways, patios, decks by utilizing our high-pressure equipment for effective cleaning solutions. Say goodbye to dirt accumulation, grime buildup, mold infestations or mildew growth – rejuvenating these areas while increasing their longevity.
For all landscaping projects requiring transportation/delivery solutions (mulch, soil), our prompt and efficient hauling services have got you covered. We ensure materials reach your property with utmost care and timeliness.
With our comprehensive range of services, we are committed to transforming your outdoor space into a beautiful oasis that you can enjoy year-round. Contact us today to schedule an appointment or learn more about how we can help you in Bethel, NC.
At Property Clean Up BETHEL NC, we take pride in providing exceptional service that sets us apart from the competition. 
Here are some compelling reasons why you should choose us for all your property cleanup needs.
Contact Us for Greenville, NC Landscaping
If you have any questions or need further details about our LANDSCAPING services, our friendly team is just a phone call away. You can reach us at [252-297-8555] during our business hours. We are more than happy to provide you with all the information you need to make an informed decision.
To get in touch with our friendly staff, simply give us a call at 252-297-8555 or send an email to admin@www.topdogslandscape.com
Top dogs landscape  is your trusted partner for all your property clean-up needs in Bethel, NC. With our experienced team, customized approach, top-quality equipment, and affordable pricing, we are committed to transforming your outdoor space into a pristine oasis. Contact us today and witness the difference we can make!