Pressure Washing Goldsboro NC
Welcome to our professional pressure washing services in Goldsboro, NC! Are you tired of dirt and grime ruining the appearance of your home or business? Look no further. 
Our dedicated team is here to help you restore that sparkling clean look without breaking a sweat. Say goodbye to stubborn stains and hello to a fresh, rejuvenated exterior.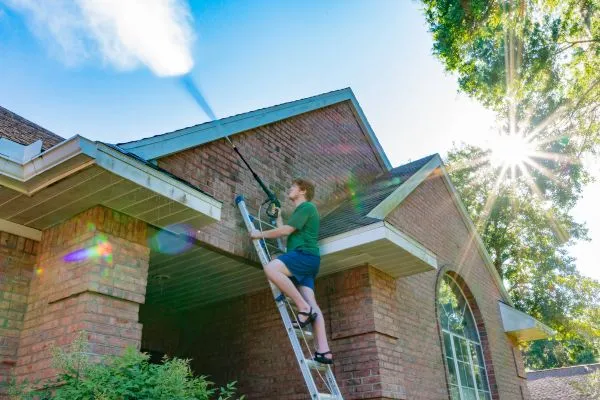 Residential Pressure Washing
Siding Cleaning
Discover the benefits of professional siding cleaning for various materials such as vinyl and brick. Our specialized techniques ensure optimal results while preserving the integrity of each surface type. Say goodbye to dirt and grime, and hello to a fresh-looking home exterior!
Deck and Patio Cleaning
Is your wooden deck or patio looking dull and worn out? Our power-washing methods can revitalize these outdoor spaces, removing years of built-up dirt, mildew, and stains without compromising their longevity. Get ready for outdoor entertaining with a beautifully clean deck or patio.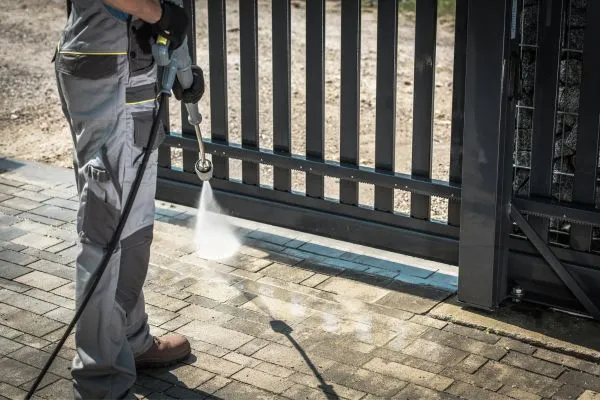 Commercial Pressure Washing
Sidewalk & Entrance Cleaning
Make a positive impression on customers/clients by maintaining clean entryways. 
A well-maintained sidewalk and entrance not only enhance visual appeal but also create an inviting atmosphere that sets the tone for business interactions.
Parking Lot Cleaning
Our expert team specializes in removing oil stains, dirt, and debris from parking lots – transforming them into safe and welcoming spaces. Clean parking lots not only improve curb appeal but also contribute to overall safety by reducing slip hazards.
Roof Cleaning
Learn about the significance of regular roof cleaning in prolonging its lifespan. By effectively removing algae or moss growth through our professional techniques, you can prevent potential damage while ensuring your roof remains visually appealing.
Gutter Cleaning
Highlighting the importance of clean gutters is crucial for proper water drainage on your property. We'll help you avoid potential damage caused by clogged gutters, safeguarding against water leaks, foundation issues, and other costly repairs. Ensure optimal gutter functionality with our reliable cleaning services.
Check our property cleaning service in Goldsboro NC.
Welcome to an overview of why choosing us for your pressure washing needs in Goldsboro, NC is the right decision. We pride ourselves on our experience, quality equipment and techniques, and dedication to customer satisfaction.
Benefits of Pressure Washing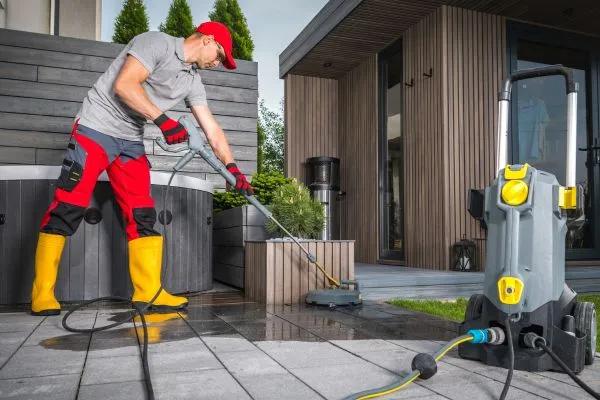 Pressure washing has the power to revitalize the look of your property by eliminating dirt, grime, mold, and mildew. With a clean exterior, you'll make a lasting impression on visitors and potential buyers alike. First impressions matter!
Regular pressure washing is an effective way to prevent costly repairs caused by algae growth or accumulated dirt. By maintaining the cleanliness of surfaces such as siding, decks, driveways, and fences through pressure washing services in Goldsboro NC, you can extend their lifespan while preserving their integrity.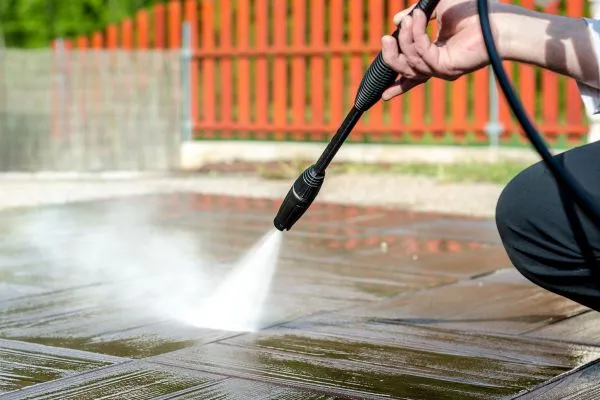 Did you know that pressure washing goes beyond aesthetics? It also plays a crucial role in promoting health and safety. 
By eliminating harmful contaminants like mold and pollen from your property's exterior surfaces with professional equipment, you create a healthier environment for your family or employees. Breathe easy knowing that allergens are reduced!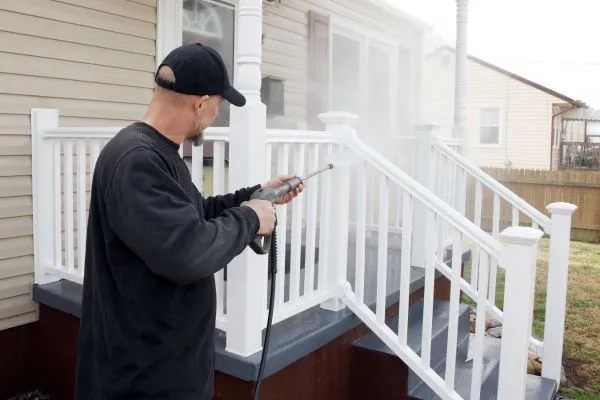 A clean exterior significantly enhances the value of your property when it comes time to sell or rent it out. Potential buyers are naturally drawn to well-maintained homes with sparkling exteriors – they see them as investments worth pursuing! Give yourself an advantage in today's competitive real estate market with our expert pressure washing services.
If you have any questions or need further details about our Pressure washing services, our friendly team is just a phone call away. You can reach us at [252-297-8555] during our business hours. We are more than happy to provide you with all the information you need to make an informed decision.
To get in touch with our friendly staff, simply give us a call at 252-297-8555 or send an email to admin@www.topdogslandscape.com