landscape design ROCKY MOUNT NC
Are you looking to transform your outdoor space in Rocky Mount, NC? Our professional landscape design services are here to turn your dreams into reality. 
With our expertise and attention to detail, we create stunning landscapes that blend beauty and functionality. Let us help you create an outdoor oasis tailored to your unique preferences and needs.
Our Expertise in Landscape Design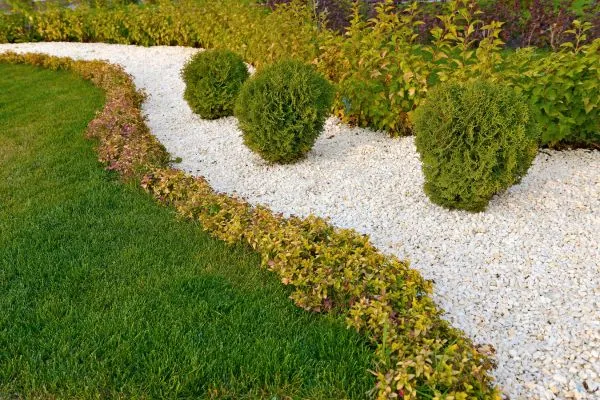 With years of experience in the industry, we have honed our skills and developed a deep understanding of landscape design principles. 
Our team has successfully completed numerous projects, ranging from small residential gardens to expansive commercial landscaping in Rocky Mount NC. 
We have a keen eye for detail and a passion for creating outdoor spaces that leave a lasting impression.
Qualifications and Creativity
Our team of landscape design professionals is highly qualified and knowledgeable in the field. 
We stay up to date with the latest trends, techniques, and sustainable practices to provide our clients with innovative and eco-friendly solutions. 
We approach each project with creativity and imagination, tailoring our designs to reflect our clients' unique vision, preferences, and lifestyle.
At every stage of the landscape design process, we pay meticulous attention to detail. From the initial consultation to the final installation, we ensure that every aspect is executed flawlessly. 
We carefully select plants, materials, and hardscape elements that harmonize with the overall design, creating a cohesive and visually stunning outdoor environment.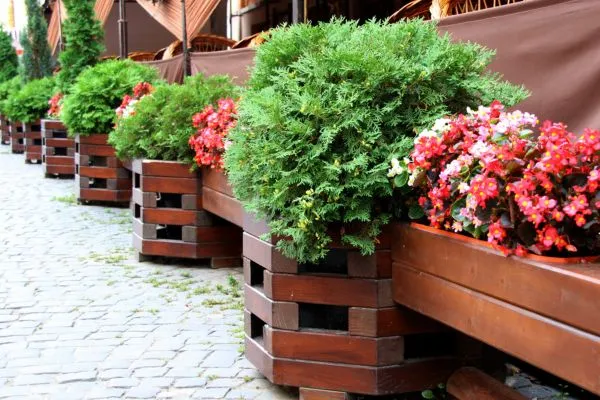 Our dedication to excellence and commitment to client satisfaction are what sets us apart. We prioritize open communication, actively listening to our clients' needs and desires. 
By keeping our clients involved throughout the design and implementation process, we ensure that their vision is brought to life.
When you choose our landscape design services, you can trust that you are working with a team that is passionate about creating beautiful and functional outdoor spaces. 
Let us transform your landscape into a masterpiece that reflects your style and enhances your property's value.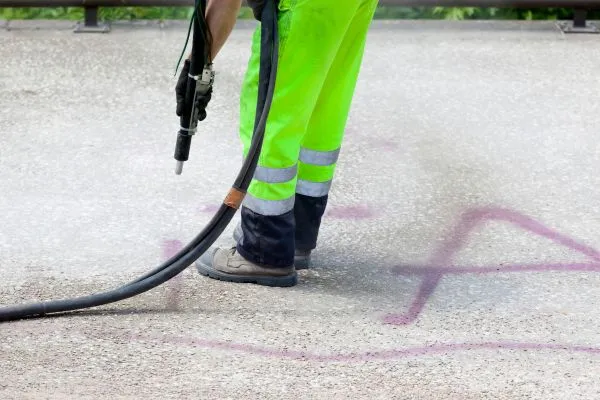 No one wants unsightly graffiti defacing their property's exterior! With our expertise in graffiti removal services in Winterville, rest assured that those unwanted marks will be eliminated promptly. 
We use environmentally-friendly products that leave no trace behind – giving you peace of mind knowing that your property will regain its pristine condition swiftly.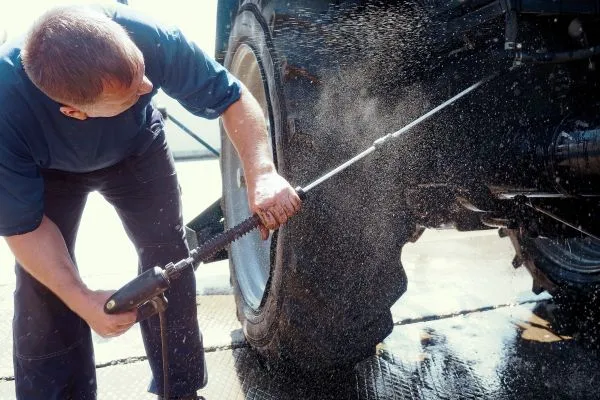 Fleet & Heavy Equipment Cleaning
Large-scale cleaning projects involving fleets or heavy machinery require efficiency and attention to detail – precisely what we excel at!
Our capable team can handle such challenging tasks with ease while delivering exceptional results every time.
Eco-Friendly Approach In addition to our top-notch services, we are committed to preserving the environment.
We utilize eco-friendly detergents during the pressure washing process(Pressure washing in Rocky Mount NC), minimizing water waste and ensuring a greener cleaning solution.
Choosing the right landscape design service is crucial when it comes to creating your dream outdoor space. 
At our company, we strive to provide our clients with exceptional service and stunning results. 
Here are a few reasons why you should choose us for your landscape design needs.
The Art of Landscape Design
Landscape design is more than just arranging plants and hardscapes. It is an art form that combines creativity, knowledge, and an understanding of the principles and elements that make a design visually appealing and harmonious. 
In this section, we will delve into the key principles and elements of landscape design, highlighting their role in creating stunning outdoor environments.
Principles of Landscape Design
Elements of Landscape Design
Plants are the living elements of landscape design and play a vital role in creating texture, color, and form. 
They can be used to provide shade, privacy, and visual interest, while also complementing the overall design
Hardscapes include non-living elements such as pathways, patios, retaining walls, and water features. 
They provide structure, functionality, and create defined spaces within the landscape design.
color adds vibrancy and visual appeal to a landscape design. It can be used strategically to create focal points, evoke specific moods, or establish a theme. 
Careful consideration of color combinations can enhance the overall aesthetic.
Texture refers to the surface quality of elements within the landscape, such as the roughness of stones, the smoothness of a pond, or the softness of grass. 
It adds depth and interest to the design, creating a multi-dimensional experience.
Don't wait any longer to create the outdoor space of your dreams. Contact us today and let us help you turn your vision into reality. We are committed to providing exceptional service, attention to detail, and a seamless experience from start to finish.
Clear Contact Information
Getting started is easy! Simply reach out to us using the contact information provided below. Our friendly team will be happy to assist you with any questions you may have and guide you through the next steps of the process.
Expert Advice and Personalized Solutions
Our team of experienced professionals is ready to provide you with expert advice and personalized solutions tailored to your specific needs and preferences. Whether you are looking to create a tranquil garden retreat or a vibrant outdoor entertaining area, we have the knowledge and creativity to bring your ideas to fruition.
In ROCKY MOUNT NC, let us be your trusted partner in creating the landscape of your dreams. Our experienced team combines creativity, expertise, and attention to detail to transform your outdoor space into a stunning oasis. 
Discover the possibilities and unlock the true potential of your property with our landscape design services.