Property Clean Up New Bern NC
Is your property in New Bern, NC in need of a thorough clean up? Look no further! Our professional property clean up services are here to revitalize your space. 
From yard debris removal to junk and trash disposal, we've got you covered. Let us handle the mess while you sit back and enjoy a clean and beautiful property.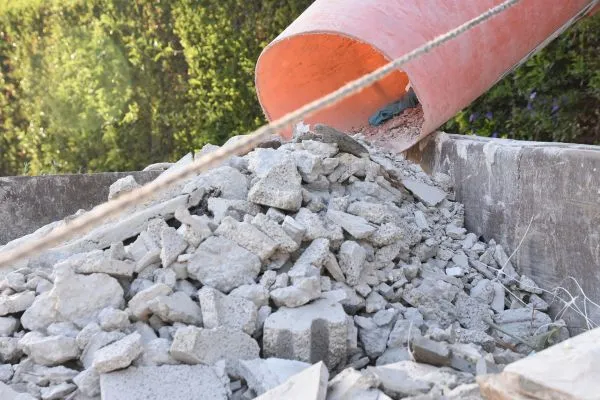 When it comes to maintaining a clean and safe outdoor space, our yard debris removal service is just what you need.
 We specialize in efficiently removing fallen branches, leaves, and other debris from your yard. 
Our team will ensure that your property is free from hazards and looks its best.
Got unwanted items, old furniture, or debris cluttering up your property? 
Our junk and trash removal service is here to help. We employ efficient methods to remove these items, leaving your property clutter-free and ready for use. 
What's more, we follow eco-friendly disposal practices, ensuring that items are recycled or disposed of responsibly.
Regular gutter cleaning is vital to prevent water damage and maintain proper drainage. 
Our expert team is skilled in safely cleaning gutters and downspouts, ensuring that they are free from blockages and debris. 
With our gutter cleaning service, you can trust that your property will be protected from potential water-related issues.
Cleaning out foreclosed properties can be a daunting task, but we're up to the challenge. 
Our specialized services include hauling away unwanted items and debris, restoring the property to its former glory. 
We have the experience and expertise to handle large-scale clean-up projects efficiently, ensuring a smooth and hassle-free process.
When it comes to estate clean-outs, we understand the importance of sensitivity and attention to detail. Our compassionate approach ensures the sensitive handling of personal belongings, giving you peace of mind during a difficult time. 
We are committed to completing the clean-up process efficiently, allowing you to focus on other matters.
With our comprehensive range of property clean-up services, you can trust our Company to transform your property into a clean and inviting space. Contact us today for all your property clean-up needs in New, NC!
Why Choose Our Property Clean Up Services?
When it comes to property clean up in New Bern, NC, you want to ensure you're working with a team that has the expertise and experience to get the job done right. 
That's where we come in! With our professional property clean up services, you can trust that your space will be transformed into a clean and inviting environment.
We are here to assist you and provide you with the information you need to make an informed decision.
Phone: 252-297-8555

Email: admin@www.topdogslandscape.com
If you have any questions or would like to schedule a property clean-up service, we encourage you to get in touch with us. Our friendly and knowledgeable team is ready to assist you.
In conclusion, if you're in need of property clean-up services in New Bern, NC, Our Company is here to meet your needs. Our dedicated team is ready to transform your property, providing exceptional service and leaving you with a clean and pristine environment. Contact us today for a hassle-free experience!