Looking to transform your outdoor space in SIMS, NC? Look no further! Our landscape design services are here to turn your backyard dreams into a stunning reality. 
Whether you want a peaceful oasis or an entertaining hub, we'll create a customized plan that suits your style and budget. Get ready to fall in love with your outdoor retreat!
Our Approach to Landscape Design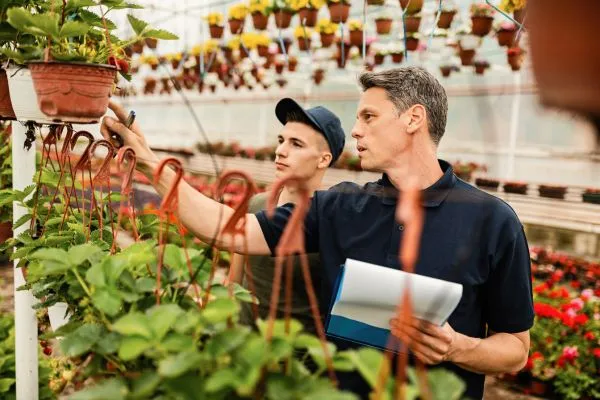 During this crucial step, we listen attentively to your ideas and preferences. We want to grasp every detail that will help us bring your dream landscape to life. Additionally, we assess the site conditions thoroughly – analyzing soil type, drainage issues, and existing elements. This information enables us to design a plan tailored specifically for your property.
Armed with the insights gathered from our initial consultation, our team gets creative in developing a customized design plan just for you. 
We ensure that the plan aligns seamlessly with your preferences and budget while incorporating sustainable practices and eco-friendly solutions whenever possible.
Check our landscape service in Sims NC.
Choosing suitable plants is essential for creating thriving landscapes in SIMS NC's unique climate. With our expertise in local plant species and their adaptability, we provide expert advice on selecting plants that not only enhance aesthetics but also consider practical aspects such as maintenance requirements.
Functional features like patios, walkways, decks, or retaining walls play a vital role in enhancing both the usability and visual appeal of outdoor spaces. 
We specialize in designing these structures using high-quality materials meticulously selected to complement the overall aesthetic of your landscape.
To add tranquility and elegance to your outdoor retreats in the SIMS NC area, we offer stunning water feature designs such as fountains or ponds. From installation through ongoing maintenance support, ensuring optimal performance is key throughout the process.
At Landscape Design SIMS NC, we stand out from the competition with our exceptional landscape design services. Our dedication to transforming outdoor spaces into stunning retreats sets us apart in the industry.
Transform Your Outdoor Space Today!
Is your outdoor space in SIMS NC lacking that wow factor? It's time to turn it into a stunning oasis with our professional landscape design services.
Contact Us for a Consultation
Don't wait any longer – take the first step towards transforming your outdoor space by contacting us today. Our team of experts is ready to listen to your ideas, understand your vision, and provide you with personalized solutions that will bring your dream landscape to life.
Reap the Benefits of Professional Landscape Design
By investing in professional landscape design, you can enjoy an array of benefits that go beyond just aesthetics:
Enhanced Beauty:

A well-designed landscape adds beauty and curb appeal to your property, making it more visually appealing and inviting.

Increased Functionality:

With thoughtful planning and design, we optimize the functionality of your outdoor space, creating areas for relaxation, entertainment, or recreation.

Improved Property Value:

Professionally designed landscapes not only enhance the enjoyment of your home but also increase its market value should you decide to sell in the future.

Environmental Benefits:

Through sustainable practices such as water conservation techniques and native plant selection, our designs promote environmental sustainability while minimizing maintenance requirements.

Personalized Spaces:

We tailor every aspect of our designs according to your preferences and lifestyle needs, ensuring that each element reflects who you are while fulfilling practical requirements.
Ongoing Support: Our commitment doesn't end once the project is complete – we provide post-installation support including regular maintenance services and adjustments as needed over time.
If you have any questions or need further details about our LANDSCAPING design services, our friendly team is just a phone call away. You can reach us at [252-297-8555] during our business hours. We are more than happy to provide you with all the information you need to make an informed decision.
To get in touch with our friendly staff, simply give us a call at 252-297-8555 or send an email to admin@www.topdogslandscape.com
Take advantage of our offer for a free consultation. Whether you're looking for residential winterville nc pressure washing or commercial or anything in between, our experienced professionals will assess your needs and provide personalized recommendations tailored specifically to your priority.
Landscape Design SIMS NC is your go-to destination for transforming your outdoor space into a breathtaking retreat. With our expertise in landscape design, attention to detail, and commitment to customer satisfaction, we'll create a personalized oasis that reflects your style and exceeds your expectations. Contact us today and let's bring your dream landscape to life!