Property clean up GRIMESLAND NC
Is your Grimesland property in need of a thorough clean-up? Look no further! Our professional property clean-up services are here to restore the beauty and value of your home.
From yard debris removal to foreclosure cleanup, we handle it all with expertise and care. Get ready to transform your property into a pristine oasis.
Types of Property Clean-Up Services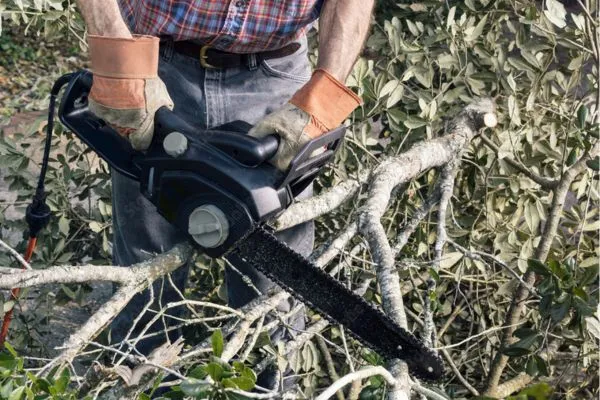 Is your yard cluttered with fallen leaves, branches, or other yard waste? We've got you covered! Our yard debris removal service ensures that your outdoor space remains clean and tidy throughout the year. 
From raking leaves to disposing of green waste responsibly, we take care of it all. A well-maintained yard not only enhances the aesthetics but also promotes a healthy environment for you and your family.
Do unwanted items take up valuable space? Let us clear them out! 
Our junk removal service handles the disposal of furniture, appliances, construction debris, and more. What sets us apart is our commitment to eco-friendly practices. 
We prioritize recycling and responsible disposal methods whenever possible—appealing not only to homeowners but also to environment-conscious customers looking for sustainable solutions.
Need assistance cleaning abandoned or foreclosed properties? Leave it to our specialized team! With expertise in handling hazardous materials like mold or biohazard waste, we ensure thorough cleanup while ensuring safety protocols are followed diligently. 
Whether you're an owner looking to restore a property's marketability or a real estate professional preparing for sale, our foreclosure cleanup service guarantees exceptional results.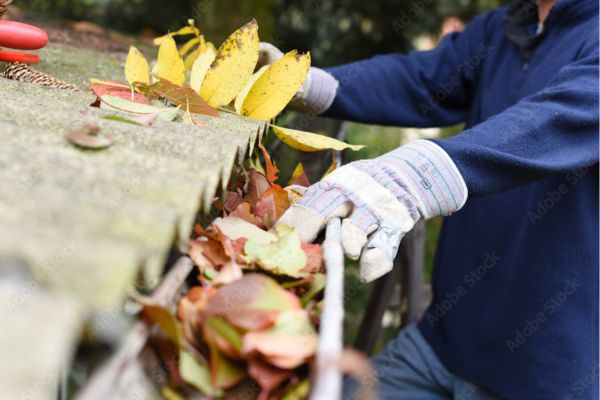 Did you know that regular gutter cleaning prevents water damage and leaks? It's true! Neglected gutters can lead to costly repairs down the road. 
Our professional gutter cleaning techniques remove debris effectively while ensuring optimal functionality. 
By keeping your gutters free from clogs and blockages caused by leaves or twigs, we safeguard your property against potential water-related issues.
Planning new construction or dealing with overgrown areas? We've got the expertise and equipment! Our land-clearing services are designed to prepare your property for future development or restoration. 
Using efficient techniques and specialized equipment, we clear away unwanted vegetation while minimizing environmental impact. Transform your land into a blank canvas ready for its next chapter.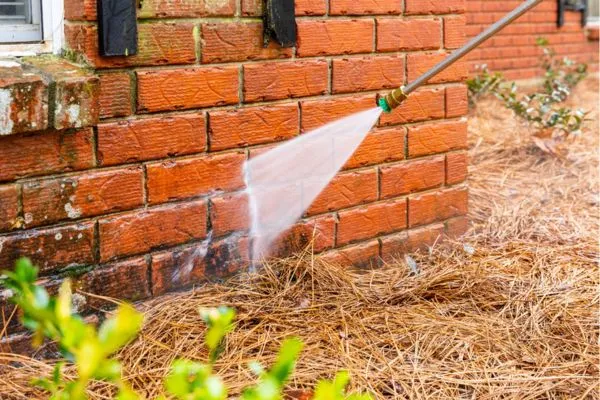 Want to restore the shine of your driveways, sidewalks, decks, and more? Look no further! Our pressure washing services in Grimesland, NC effectively remove dirt and grime, revealing the true beauty of these surfaces. 
With our professional-grade equipment and experienced team, we guarantee long-lasting results that will leave you impressed.
Why Choose Us for Property Clean Up in Grimesland, NC?
When it comes to property clean-up services in Grimesland, NC, we are the top choice for many homeowners. Here's why you should choose us too!
Benefits of Choosing Our Grimesland Property Clean-Up Services
Competitive Pricing with Transparent Quotes
We believe in providing value for your money. Our competitive pricing ensures that you receive fair and affordable rates without any hidden fees. 
We provide transparent quotes tailored to each project's specific requirements. Rest assured knowing that you'll get a clear understanding of the costs involved upfront.
Highly Trained Technicians with Advanced Tools & Equipment
Your satisfaction is our top priority. Our team consists of highly trained technicians who possess extensive knowledge and expertise in property clean-up services. 
Equipped with advanced tools and equipment, they deliver quality service that exceeds expectations. With us, your property is in capable hands.
Prompt Response Time with Flexible Scheduling Options
We understand the importance of convenience. When you reach out to us, expect a prompt response from our dedicated team. We value your time and strive to accommodate your schedule as much as possible. 
With flexible scheduling options, we make it easy for you to arrange a suitable appointment at your convenience.
Commitment towards Eco-Friendly Practices
We care about the environment just as much as you do. As part of our commitment to sustainability, we prioritize eco-friendly practices throughout our operations. 
From recycling materials whenever possible to ensuring responsible disposal methods, we take conscious steps to minimize our impact on the planet.
Choose our Grimesland Property Clean-Up Services today and experience these benefits firsthand! Let us transform your property into a clean and pristine space while delivering exceptional customer service along the way.
If you have any questions or need further details about our LANDSCAPING services, our friendly team is just a phone call away. You can reach us at [252-297-8555] during our business hours.
We are more than happy to provide you with all the information you need to make an informed decision.
To get in touch with our friendly staff, simply give us a call at 252-297-8555 or send an email to admin@www.topdogslandscape.com
Are you ready to transform your property in Grimesland, NC? Our professional property clean-up services are here to restore the beauty and value of your home. 
From yard debris removal to foreclosure cleanup, we handle it all with expertise and care. Contact us today and let's make your property shine!