Property clean up BELHAVEN NC
Are you tired of dealing with a messy and neglected property in Belhaven, NC? Look no further! Our professional property clean up services are here to rescue you. 
From overgrown yards to junk removal, we have the expertise to transform your outdoor space into something beautiful. Say goodbye to the hassle and hello to a fresh start!
Yard Cleanup: Transforming Neglected Outdoor Spaces
Is your yard in Belhaven, NC looking like a jungle? Don't worry, our expert team is here to save the day! We specialize in turning overgrown and neglected yards into beautiful outdoor spaces that you can be proud of. 
Our comprehensive yard cleanup services include mowing, weed removal, tree trimming, and debris cleanup. With our meticulous attention to detail and professional equipment, we'll have your yard looking pristine in no time.
Check our lawn care service in Belhaven NC.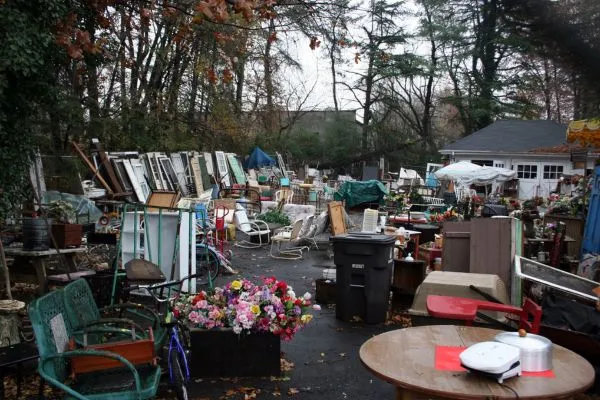 Junk Removal: Efficient Solutions for a Clutter-Free Environment
When it comes to junk removal in homes, offices, or construction sites across Belhaven, NC – we've got you covered! Our efficient process ensures that unwanted items are swiftly removed from your property with minimal disruption. 
What sets us apart is our commitment to responsible disposal and recycling practices. By choosing us for junk removal needs, you're not only decluttering but also contributing towards a greener future.
Gutter Cleaning: Protecting Your Property from Water Damage
Regular gutter maintenance is crucial for preventing water damage and foundation issues in your Belhaven property. We understand the significance of clean gutters and offer thorough cleaning procedures using appropriate tools and techniques. 
Let us take care of removing leaves, debris buildup or any blockages that hinder proper drainage system functioning.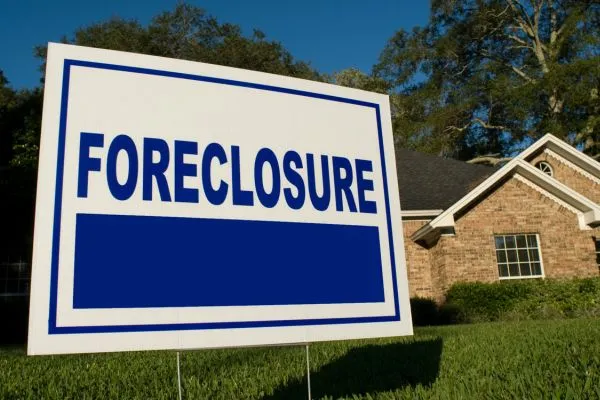 Foreclosure Cleanouts: Comprehensive Solutions for Distressed Properties
Foreclosure properties often require extensive cleanouts due to neglect or abandonment by previous occupants. Our specialized services address these unique requirements efficiently. From hauling away furniture and appliances to trash removal and deep cleaning – we leave no stone unturned when it comes to restoring foreclosure properties back to their best condition.
Hazardous Waste Disposal: Expert Handling of Dangerous Materials
Handling hazardous materials safely requires expertise adhering strictly to local regulations. Trust us with disposing hazardous waste responsibly while ensuring compliance at every step of the process – whether it's asbestos removal or chemical waste disposal. Your safety and the environment are our top priorities.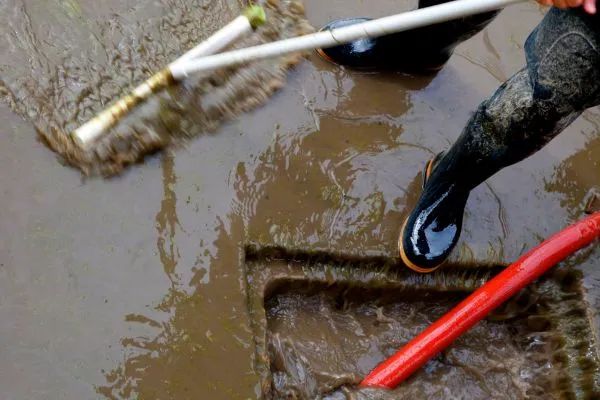 Estate Cleanups: Compassionate Assistance During Challenging Times
We understand that estate cleanups can be emotionally challenging. Our compassionate team is here to help you during these tough times by providing reliable and considerate service. 
We offer a range of tasks including decluttering, organizing personal belongings for donation, disposal, or inheritance purposes – making the process as smooth as possible.
If you have any questions or need further details about our Property clean up services, our friendly team is just a phone call away. You can reach us at [252-297-8555] during our business hours.
We are more than happy to provide you with all the information you need to make an informed decision.
To get in touch with our friendly staff, simply give us a call at 252-297-8555 or send an email to admin@www.topdogslandscape.com
if you're looking to revitalize your property in Belhaven, NC, our property clean up services are here to make a remarkable difference. 
From yard cleanup to junk removal, gutter cleaning to foreclosure cleanouts – we have the expertise and dedication to transform your space. Contact us today for a free consultation and let's bring new life to your property!