Pressure Washing Wilson NC
Looking for professional pressure washing services in Wilson, NC? Look no further! Our expert team is here to transform your property and bring back its original shine. 
From removing stubborn dirt to eliminating unsightly stains, our top-of-the-line equipment and eco-friendly solutions guarantee exceptional results. Get ready to be amazed by the power of pressure washing!
Why Choose Our Pressure Washing Service?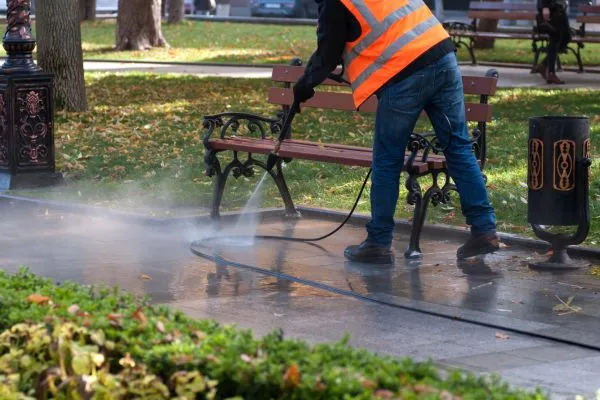 Our team of pressure-washing experts in Wilson, NC is equipped with the experience and qualifications to deliver top-quality results. 
With years of industry knowledge, our technicians are trained to handle different surfaces effectively. 
Whether it's removing dirt from a delicate wood deck or revitalizing a concrete driveway, we have the expertise to tackle any pressure-washing project.
State-of-the-Art Equipment
At our company, we believe in utilizing advanced pressure washing equipment for maximum efficiency and effectiveness.
Our state-of-the-art machinery ensures that every job is completed with precision and attention to detail.
Additionally, we take pride in using eco-friendly Property cleaning Service in Wilson NC that are not only safe for people but also gentle on the environment.
Comprehensive Services Offered
We offer a wide range of pressure washing services tailored to meet your specific needs. 
From driveways and sidewalks to decks, siding, roofs, and more – no surface is too challenging for us! 
In addition to our core services, we also provide additional offerings such as gutter cleaning or graffiti removal. 
Our versatility allows us to be your one-stop solution for all your pressure washing requirements.
Understanding that each surface requires unique care, we specialize in providing customized pressure washing techniques based on individual needs or surface types. 
Whether it's adapting strategies for delicate materials like wood or implementing stronger methods for durable surfaces like concrete – rest assured that we will tailor our approach accordingly.
We believe that high-quality service shouldn't come at an exorbitant price tag. 
That's why we offer affordable pricing packages without compromising on quality results. 
Moreover, keep an eye out for any current discounts or promotions available – because getting professional pressure washing services should never break the bank!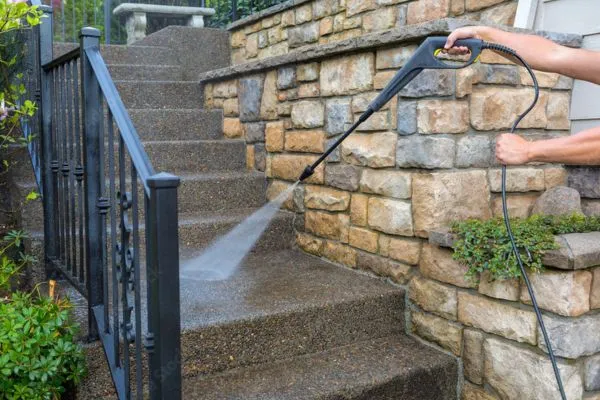 Customer Satisfaction Guarantee
Your satisfaction is our utmost priority! We stand behind the quality of our work by offering guarantees on all completed projects. 
But don't just take our word for it – read through the testimonials of our satisfied clients who have experienced firsthand the exceptional level of service we provide.
Local Knowledge & Convenience
As a local business in Wilson, NC, we understand the unique challenges posed by the area's climate. From combating mold growth due to humidity to other environmental factors, we are well-versed in addressing these concerns effectively. 
Furthermore, we value your convenience and offer flexible scheduling options tailored to your specific needs.
If you have any questions or need further details about our LANDSCAPING services, our friendly team is just a phone call away. 
You can reach us at [252-297-8555] during our business hours. We are more than happy to provide you with all the information you need to make an informed decision.
To get in touch with our friendly staff, simply give us a call at 252-297-8555 or send an email to admin@www.topdogslandscape.com
Ready to transform your property in Wilson, NC? Our professional pressure washing service is the answer! With our expert team, state-of-the-art equipment, and customized solutions, we guarantee top-quality results. 
Experience competitive pricing, customer satisfaction guarantee, and the convenience of a local business. Contact us today for a pristine exterior that will leave you amazed!