Are you tired of dealing with stubborn dirt, grime, and mold on the exterior surfaces of your property in SIMS NC? Look no further! Our professional pressure washing services are here to restore the shine and cleanliness you desire. 
Say goodbye to unsightly stains and hello to a refreshed look that will make your property stand out. Get ready for a transformation like never before!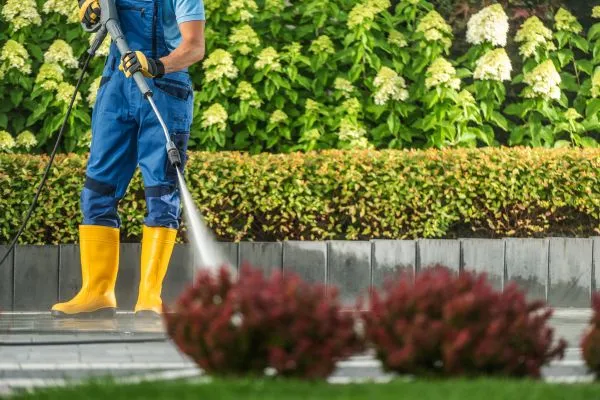 Residential Pressure Washing
Our team understands the unique requirements of residential surfaces like siding, roofs, driveways, and more. 
We utilize specialized equipment designed for different materials and employ appropriate water pressures tailored to avoid any damages while achieving desired outcomes. 
Rest assured that your home will receive top-quality care with impressive results that leave it looking its best.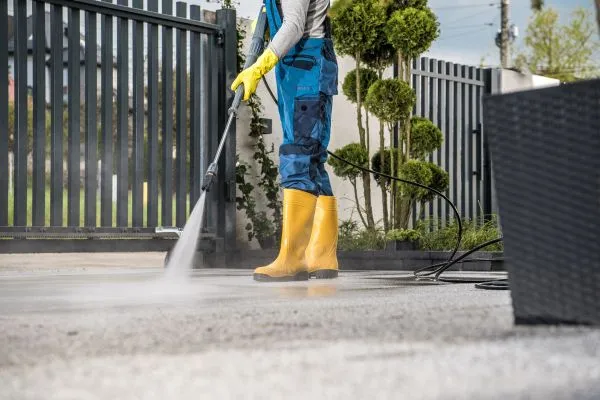 Commercial Pressure Washing
We address the specific needs of commercial clients by providing comprehensive pressure washing solutions. 
From storefront cleaning to parking lot maintenance and even graffiti removal, our professional-grade techniques ensure outstanding cleanliness and aesthetics for your business premises. 
Trust us to enhance the professionalism and appeal of your commercial property.
Check our property clean up service in Sims NC. 
Wooden structures require special attention when it comes to restoration. 
Our experts showcase their skills in utilizing low-pressure techniques that efficiently eliminate stains without causing any damage or compromising delicate surfaces' integrity. 
Whether it's deck staining or fence refurbishment, we preserve their natural beauty while ensuring they stand strong against environmental elements.
Concrete surfaces such as sidewalks, patios, driveways, or parking areas can accumulate oil stains, dirt buildup,and mildew over time – but worry not! Our concrete cleaning services have got you covered. 
Utilizing hot water pressure washing methods combined with our expertise, we effectively remove these unsightly elements from concrete surfaces, leaving them spotless and rejuvenated.
Delicate surfaces like roofs or siding require extra care during the cleaning process. 
That's why we employ soft washing techniques specially designed to clean without causing any damage. 
By using gentle yet effective methods, we successfully remove dirt, mold algae ,and moss from these sensitive areas, ensuring thorough cleaning and protection.
Regular gutter maintenance is essential to prevent clogs that can lead to water damage and structural issues. 
Our team understands this importance, which is why we offer specialized tools and techniques for efficient cleaning and debris removal from your gutters. Trust us to keep your gutters clear and functioning properly throughout the year.
With our comprehensive range of services, Pressure Washing SIMS NC has you covered. 
From residential properties to commercial establishments, we deliver exceptional results while maintaining the highest standards of professionalism and customer satisfaction.
When it comes to pressure washing services in SIMS NC, we stand out from the competition. Here's why you should choose us for all your cleaning needs:
Benefits of Pressure Washing
Enhance Property's Curb Appeal
Pressure washing has the power to instantly refresh the look of buildings, driveways, decks, and fences. By removing dirt, grime, and stains accumulated over time, your property will regain its pristine condition. 
This enhanced curb appeal can make a significant positive impact on potential buyers or customers.
Regular pressure washing acts as a proactive measure against long-term damage caused by dirt buildup and contaminants. 
By keeping surfaces clean and free from harmful substances, you can extend the lifespan of materials such as siding, concrete, wood – saving you both time and money on future repairs or replacements.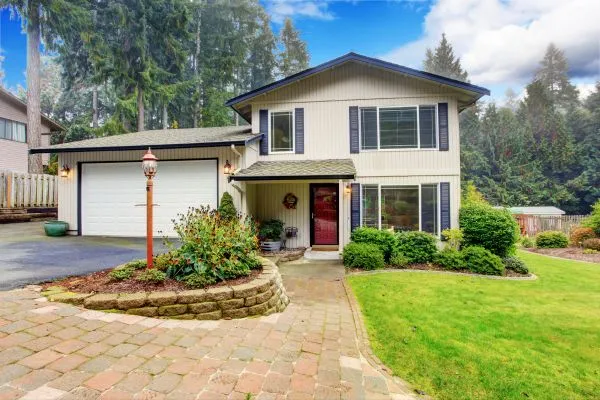 Did you know that mold and algae growth not only affect aesthetics but also pose health risks? Pressure washing effectively eliminates these hazardous substances from your property's exterior surfaces. 
Say goodbye to allergies or respiratory issues caused by exposure to mold or algae! With pressure washing services tailored for residential or commercial properties in SIMS NC , we prioritize creating a safe environment for residents or employees.
By investing in regular preventative maintenance through pressure washing now, you can avoid costly extensive repairs or replacements down the line. Removing built-up grime early on prevents deterioration that would otherwise require more expensive treatments later. 
Save yourself from unnecessary expenses while ensuring your property remains in top-notch condition!
Eco-Friendly Cleaning Solution
Our commitment extends beyond just cleaning; we take pride in utilizing environmentally friendly methods during our pressure washing processes too! Rest assured that while we eliminate stubborn stains and contaminants from your property's exterior surfaces with precision techniques, we minimize negative impacts on surrounding ecosystems.
If you have any questions or need further details about our Pressure washing services, our friendly team is just a phone call away. You can reach us at [252-297-8555] during our business hours. We are more than happy to provide you with all the information you need to make an informed decision.
To get in touch with our friendly staff, simply give us a call at 252-297-8555 or send an email to admin@www.topdogslandscape.com
Ready to transform your property in SIMS NC? Pressure Washing SIMS NC is here to deliver exceptional results that will leave you impressed. With our expertise, competitive pricing, and commitment to customer satisfaction, we guarantee a top-notch service experience.
Say goodbye to dirt and grime – contact us today for a sparkling clean property like never before!