Lawn Care And Lawn Mowing Service Goldsboro NC
Are you tired of spending hours under the scorching sun, trying to maintain your lawn in Goldsboro, NC? Look no further! Our professional lawn care and mowing service is here to rescue you from the never-ending battle with unruly grass. 
Sit back, relax, and let us transform your yard into a pristine oasis that will make your neighbors green with envy!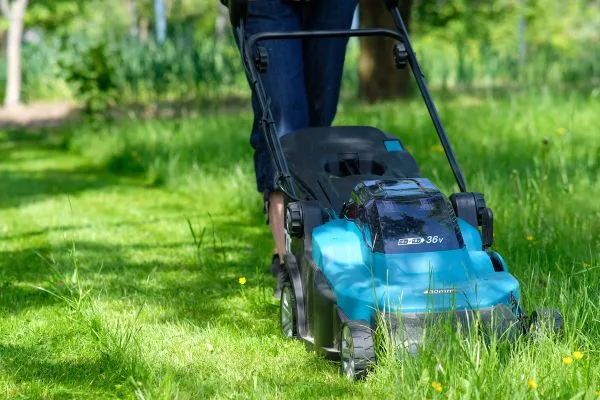 Maintaining a well-manicured lawn is essential for enhancing the beauty of your property. At our Goldsboro, NC lawn care service, we take pride in our efficient and precise mowing techniques. 
With expert knowledge and top-notch equipment, we ensure an even and healthy grass length for an appealing appearance that will make your neighbors envious.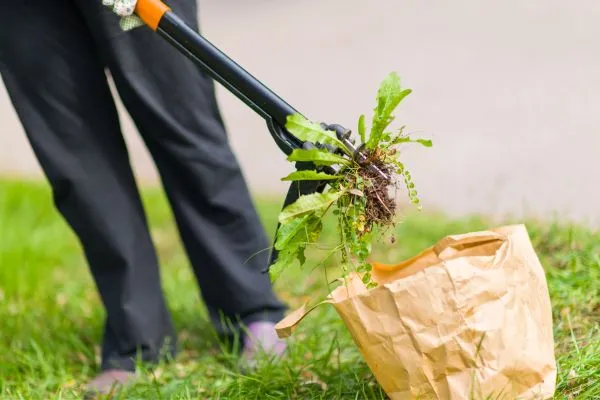 Pesky weeds can ruin the overall aesthetics of your yard. That's why we employ a targeted approach to eliminate weeds without causing any harm to your precious turf. 
Our team uses safe and effective methods to eradicate weeds from their roots, preventing regrowth and maintaining a pristine landscape you can be proud of.
Fertilization and Aeration
To achieve a vibrant, lush lawn, proper fertilization and aeration are crucial. We understand that every soil type and grass species have unique requirements. 
That's why our experts create customized fertilization plans tailored specifically to meet the needs of your lawn in Goldsboro, NC. 
By providing essential nutrients through strategic fertilization and ensuring adequate oxygen circulation with professional aeration techniques, we help promote healthy growth throughout the year.
Protecting your turf from damaging insects is vital for maintaining its health and longevity.
Our comprehensive pest control solutions safeguard your lawn against unwanted invaders that can wreak havoc on its appearance.
From grubs to ants or other common pests found in Goldsboro, NC area lawns – trust us to keep them at bay so you can enjoy a pest-free outdoor environment.
Overseeding and Reseeding
Is your yard plagued by bare patches or thinning grass? Don't worry; we've got you covered! Through over seeding or reseeding techniques, we revitalize those areas by introducing new seeds into prepared soil beds for thicker coverage and healthier growth potential. 
Say goodbye to patchy spots as our expert team works their magic to restore your lawn's lushness.
In Goldsboro, NC, our comprehensive lawn care services encompass everything your yard needs for optimal health and beauty. Trust us to deliver exceptional results that will leave you delighted with a landscape(Landscaping in Goldsboro NC) that stands out in the neighborhood!
When it comes to your lawn care needs in Goldsboro, NC, choosing the right service provider is crucial. 
At our company, we stand out from the crowd for several reasons that set us apart and ensure your satisfaction.
When you choose our lawn care service in Goldsboro, NC, you not only invest in a beautiful and well-maintained yard but also gain several valuable benefits that enhance your overall quality of life.
We understand that your time is precious. By entrusting us with the responsibility of maintaining your yard's beauty, you can save valuable hours spent on labor-intensive tasks. 
Let us handle all aspects of lawn care while you focus on other priorities, whether it's spending time with loved ones or pursuing personal interests.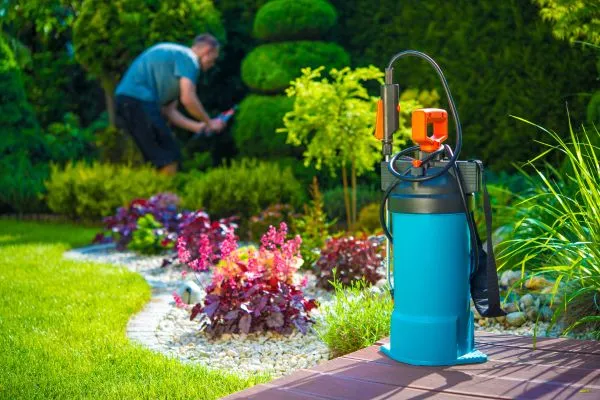 With our team of professionals who possess expert knowledge and utilize industry-leading practices, you can rely on their expertise to deliver exceptional results. 
We stay up-to-date with the latest advancements in lawn care techniques to ensure optimal outcomes for every service provided. 
Rest assured that your lawn will be treated with the utmost care and attention it deserves.
Imagine having a property that stands out among others in your neighborhood! Our meticulous maintenance services contribute to enhancing the curb appeal of your home significantly. 
A stunningly manicured lawn leaves lasting impressions on visitors and creates an inviting atmosphere that makes you proud to call it yours.
Well-Maintained Landscape
Beyond aesthetics, a well-maintained landscape offers numerous benefits for outdoor activities, relaxation, and family enjoyment. 
Our dedicated efforts help create a healthy environment where children can play freely while adults find solace surrounded by nature's beauty. 
Experience the joy of owning a lush and vibrant lawn that becomes an oasis right outside your doorstep.
Choosing our professional lawn care services grants you more than just a visually appealing yard – it provides convenience, expertise-driven results, enhanced curb appeal, and an inviting outdoor space for memorable moments with loved ones.
If you have any questions or need further details about our Lawn care and lawn mowing service Goldsboro NC, our friendly team is just a phone call away. 
You can reach us at [252-297-8555] during our business hours. We are more than happy to provide you with all the information you need to make an informed decision.
To get in touch with our friendly staff, simply give us a call at 252-297-8555 or send an email to admin@www.topdogslandscape.com