Lawn Care And Lawn Mowing Service Belmont NC
Are you tired of spending countless hours on lawn care and mowing? Look no further! Our professional lawn care and mowing service in Belmont, NC is here to take the burden off your shoulders. Sit back, relax, and let our experienced team transform your yard into a lush green paradise.
Achieving that perfectly manicured look requires more than just a lawnmower. 
Our expert team utilizes precise mowing techniques to ensure an even cut and an aesthetically pleasing appearance for your lawn. 
We go the extra mile by including regular grass trimming, edging, and meticulous removal of clippings as part of our comprehensive service.
Say goodbye to pesky weeds without compromising the health of your lawn! 
Our proven strategies for weed control effectively eliminate unwanted plants while preserving the overall well-being of your turf. 
Rest assured, we use environmentally friendly products that minimize any negative impact on surrounding plants or ecosystems.
3. Fertilization & Aeration
For optimal growth and vitality, tailored fertilization plans based on soil analysis are key. 
We take into account the specific needs of your lawn and employ customized fertilization techniques that provide essential nutrients at the right time and in the right amounts. 
Additionally, we prioritize core aeration to enhance nutrient absorption, reduce soil compaction, and improve overall soil health—ensuring long-term benefits for your lawn.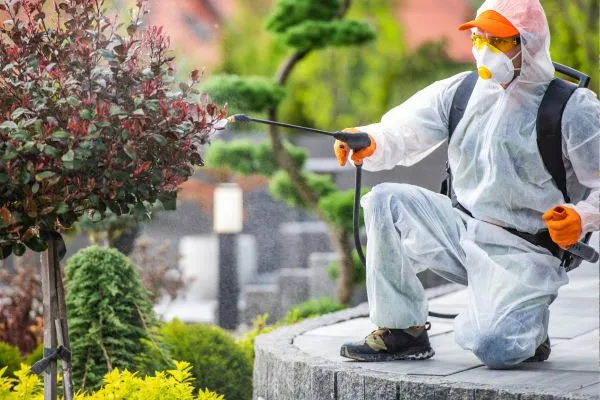 Protecting your lawn from damaging insects or pests is crucial for its well-being. 
Our dedicated team employs safe yet effective pest management methods tailored to meet your specific requirements. 
From identifying potential threats to implementing preventive measures through ongoing monitoring practices—we've got you covered!
5. Seasonal Cleanup & Mulching
Maintaining a clean(property clean up in Belmont NC) and pristine yard throughout all seasons is essential! Our thorough seasonal cleanups encompass tasks such as leaf removal, debris clearing, and pruning shrubs or trees—all designed specifically according to your unique needs.
With our wide range of services catered towards ensuring lush green lawns, we are committed to delivering exceptional results and exceeding your expectations every step of the way.
When it comes to lawn care and mowing services in Belmont, NC, we stand out from the rest. Here's why our service is a cut above the competition:
If you have any questions or need further details about our Lawn care and lawn mowing service belmont nc, our friendly team is just a phone call away. You can reach us at [252-297-8555] during our business hours. We are more than happy to provide you with all the information you need to make an informed decision.
To get in touch with our friendly staff, simply give us a call at 252-297-8555 or send an email to admin@www.topdogslandscape.com
In Belmont, NC, our professional lawn care and mowing service is your key to a lush, vibrant yard that will be the envy of the neighborhood. 
With expertise in precise techniques, custom solutions tailored to your needs, quality equipment for efficient results, and reliable scheduling – we've got you covered! Experience the difference today.