Landscape Design Raleigh NC
Are you looking to transform your outdoor space with stunning landscape design in Raleigh, NC? Look no further! Our expert team specializes in creating unique and sustainable landscapes that will elevate the beauty and functionality of your property.
Whether you desire a tranquil garden or an inviting patio, we have the skills and creativity to bring your vision to life. Let's turn your dreams into reality today!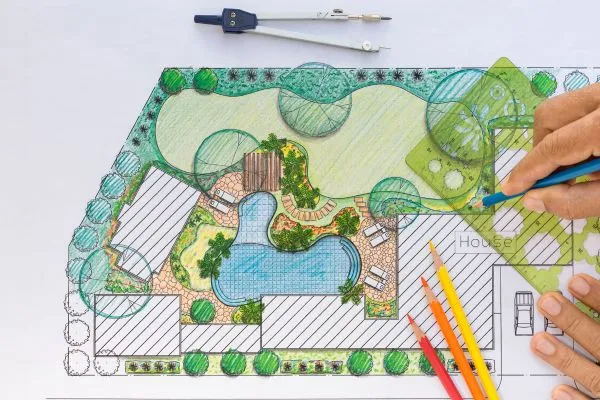 Custom Landscape Designs:
We specialize in crafting custom landscape designs that reflect your style and preferences. 
Whether you envision a modern oasis or a traditional garden, our talented designers will bring your ideas to life while enhancing the value of your property.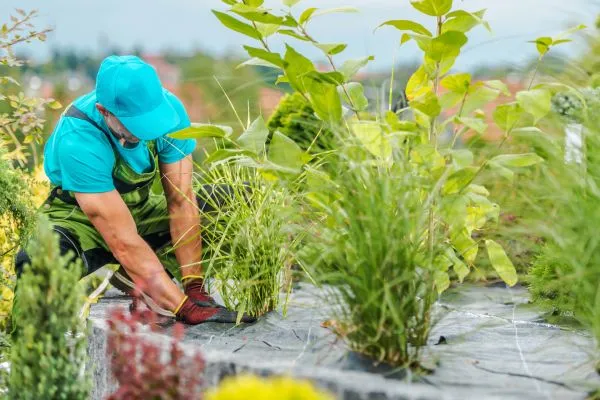 Plant Selection and Installation:
Choosing the right plants for your climate zone is crucial for maintaining a thriving and beautiful landscape(landscaping in Raleigh NC).
Our knowledgeable team carefully selects plants that are well-suited to the Raleigh area, considering factors such as aesthetics, maintenance requirements, and sustainability.
To add both functionality and beauty to your outdoor space, we incorporate various hardscaping features such as patios, walkways, decks, or pergolas. 
These elements not only create defined areas within your landscape but also provide opportunities for relaxation and entertainment.
Transforming ordinary landscapes into tranquil retreats is made possible with our water feature designs. 
From serene ponds to cascading waterfalls or elegant fountains – these additions create soothing atmospheres that invite peace and tranquility into your surroundings.
Outdoor Lighting Systems:
Enhance the ambiance of your outdoor space while ensuring safety by installing strategically placed lighting fixtures. 
Our outdoor lighting systems illuminate pathways, highlight architectural features and create an inviting atmosphere for evening gatherings.
As advocates for eco-friendly practices, we promote sustainable landscapes through initiatives like rainwater harvesting systems or native plantings. By incorporating these practices into our designs,
With our comprehensive range of services at [Your Company Name], we guarantee exceptional results tailored specifically to meet all aspects of your landscaping vision. 
Contact us today so that together we can elevate the beauty of your outdoor space in Raleigh, NC.
Our Approach to Landscape Design
We believe that successful landscape design requires a collaborative approach. 
We understand the importance of involving our clients throughout the entire process to ensure their vision is brought to life in Raleigh, NC.
Our Expertise in Landscape Design
We take pride in our extensive experience and qualifications as a leading landscape design company serving Raleigh, NC. With years of dedicated service to our clients, we have established ourselves as trusted experts in the field.
Creating Innovative and Functional Designs Tailored to Clients' Needs
Our team of skilled designers possesses a keen eye for creativity and functionality when it comes to landscape design. We understand that every client has unique preferences and requirements for their outdoor space. 
That's why we take the time to listen attentively, ensuring that we fully grasp your vision before putting pen to paper.
Using this collaborative approach, we transform your ideas into stunning designs that not only enhance the beauty of your property but also cater specifically to your needs. Whether you're seeking a serene garden retreat or an entertainment area perfect for hosting gatherings, our expertise allows us to craft tailored solutions that exceed expectations.
From conceptualization through implementation, each step is meticulously executed with precision and attention to detail. By incorporating elements such as plant selection, hardscaping features, water installations, outdoor lighting systems, and sustainable practices like rainwater harvesting or native plantings – our team ensures that every aspect harmonizes seamlessly with the overall design.
We believe that landscapes should not only be visually appealing but also functional spaces where you can create lasting memories with family and friends. Let us showcase our expertise by transforming your outdoor space into a captivating oasis designed exclusively for you.
If you have any questions or need further details about our LANDSCAPING services, our friendly team is just a phone call away. You can reach us at [252-297-8555] during our business hours. We are more than happy to provide you with all the information you need to make an informed decision.
To get in touch with our friendly staff, simply give us a call at 252-297-8555 or send an email to admin@www.topdogslandscape.com